Introducing Sakura Collection
Three exquisite drinks to celebrate spring! Savor the creamy Sakura Milk Tea, the refreshing clear Sakura Tea, and the effervescent Sakura Fizz, each capturing the enchanting essence of cherry blossoms. Experience the magic of springtime with every sip! 🌸🍵🥤🌸
Sakura Season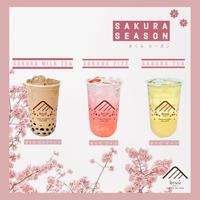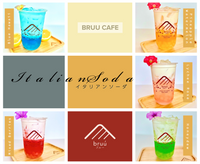 Italian Soda with Crystal Bubble
Refresh your day with our italian soda collection! Colorful and delicous at the same time!
Italian Soda Collection
Redbull Drinks with Bubble
Fuel⛽️ energy 🦸🏻‍♂️🦸🏼‍♂️🦸🏽‍♂️with Super Drinks at Bruu powered by Redbull🤘🏻
Redbull Collection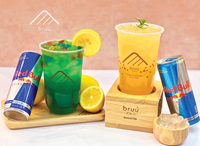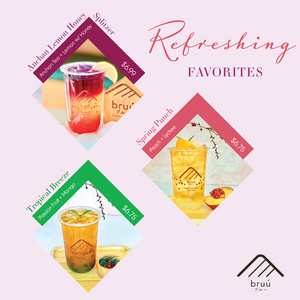 Refreshing Favorites
Try our Refreshing Favorites today. You can order for store pick-up here.
Get Yours Today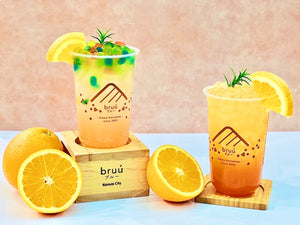 Yuzu with Vitamin C
Celebrate summer with Japanese inspired flavor, sweet and citrus taste with Vitamin C to boost your day!
Yuzu Collection